Central Lakes Region Movers: A Family Owned Small Business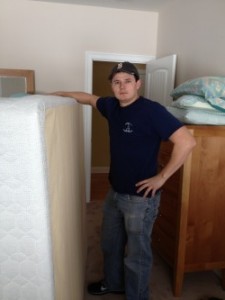 Central Lakes Region Movers is a family owned and operated business, started in 2001 by David Malone. David worked with his wife Teresa and sons David, Sean, and Michael to build CLR Movers into one of the best moving companies in New England. In 2011–ten years after CLR Movers was founded–David's son Sean took over the family business after many years experience. Sean had studied business at Plymouth State University, where he graduated in 2008. Sean worked in finance from 2008 till 2011 before taking over the company. His finance experience has proved invaluable to the business. Sean grew up in the Lakes Region (Belmont) and is still an active member of the community, coaching baseball for the Belmont Red Raiders Varsity Team. We are proud to be a family owned and operated local moving company. Let our family move yours!
CLR Movers Staff
Our employees are well-trained and understand the importance CLR Movers places upon customer satisfaction.We are insured with cargo and liability policies. We hire people who are energetic and willing to go that extra mile for you. Our crews are filled with strong, energetic young men who will show up on time and get the job done in a safe manner. Our courteous crews can do all the heavy lifting for you–including moving specialty and fragile items. Honesty, integrity and a strong work ethic are the qualities that each and every one of our employees possesses. Respect for your home and care for your belongings will always be on display by our crew members.