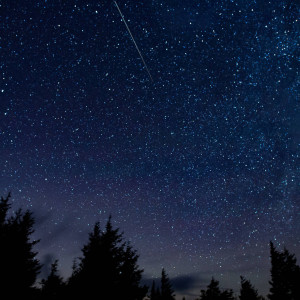 Sunday's Super Blood Moon was quite a spectacle of a celestial event for many New Englanders. But the Super Blood Moon isn't the only thing to watch the skies for. Check out this list of some upcoming celestial events to keep an eye out for in the night sky.

October 1st, 2015
Comet Viewing
A newly discovered comet by the name of Catalina may be visible to the naked eye, starting on October 1st. The Comet will increase in intensity through November 6th.
October 8th, 2015
Draconids Meteor Shower
Not quite as illustrious and luminous as the Perseid Meteor Shower earlier this year, this meteor shower will only produce about 10 meteors per hour visible to the naked eye. Still, watch the sky during early evening for best viewing. The shower will run from October 6th through 10th, but peak on the 8th.
October 21st and 22nd, 2015
Orionids Meteor Shower
This meteor shower will produce about 20 meteors per hour at its peak. Dust grains from comet Halley are what cause this shower. Best viewing time for this celestial event is after midnight.
November 5th, 6th, 2015
Taurids Meteor Shower
This long running celestial event will happen between September 7th and December 10th, but peaks on November 5thand 6th with about 5-10 meteors per hour.
December 13th, 14th 2015
Geminids Meteor Shower
The big whopper! This meteor shower is THE ONE to look out for. This meteor shower will produce up to 120 multicolored meteors per hour at its peak on the morning of December 13th and 14th. Best viewing time is after midnight in a dark location, and can be viewable anywhere in the sky. The multicolored look of this celestial event will really add to the WOW factor of watching meteors streak through the sky.
We hope you enjoy your celestial event viewings! Let us know in the comments if we missed anything, or tell us how your experience was!