Alpine Slide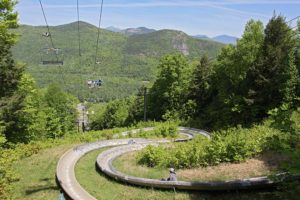 Located at Attitash Mountain Resort, the Alpine slide is a fun adventure for anyone who likes fast fun. After you take a chair lift to the top, you ride the alpine slide back down… it's that easy! It's almost like a roller coaster, with over a mile of slides through turns, straightaways, slopes, and more. You get to experience NH's scenery while enjoying this one-of-a-kind experience!

Ruggle's Mine
Located in Grafton, NH, you never know what you'll find here! If you're interested in just the scenery, or you want to mine for minerals, Ruggle's Mine is a great place to mine mica, beryl, and more. This is definitely a must see location!
Edit: It just came to our attention that Ruggle's Mine is up for sale and currently closed. Hopefully someone will purchase this wonderful natural attraction and allow the public to visit once again!
Flume Gorge Lincoln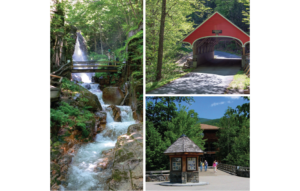 Located in Franconia, NH, the Flume Gorge is a spectacular 2 mile self-guided nature walk that traverses bridges, covered bridges, waterfalls, and so much more through scenic NH. There are caves that kids can crawl and explore through. There is also a free 20 minute movie which explores the creation of this natural wonder. Looking for something fun to do for not a lot of scratch? Check out the Flume Gorge!
Did we miss something? Tell us about your MUST SEE NH attractions for our next blog post, on Facebook or in the comments below!