If you're a history buff, or you just like seeing some cool old sites, New Hampshire actually has a ton of awesome historical sites. Since NH was founded in 1788 (and in New England) there are lots of things to see that are both of recent and past historic importance. If you're ready to take a road trip this summer, here are some amazing sites you can visit.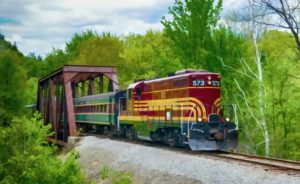 If you're looking to go on an old fashioned train ride, then the Conway scenic railroad is the place for you! With 5 valley trains traveling daily, they offer old fashions train trips, dining on the railroad, and of course, dramatic natural scenery to travel through. The vintage locomotives give that old steam world feel. You and your family will love these trains.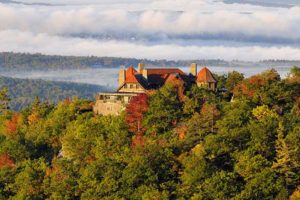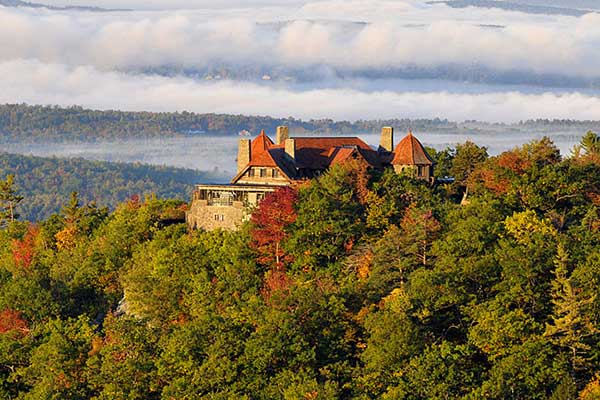 Lucknow, built in 1913-1914, is a great example of architecture in New Hampshire. It showcases wonderful hand craftsmanship and early 20th century ingenuity. This "castle" mansion is seated atop a gorgeous mountaintop with a spectacular view. Many people book this venue for weddings and events – it's that much of a showstopper!

Located in Derry, NH, this historic farm was the home of acclaimed poet Robert Frost from 1900-1911. There are many activities at the Robert Frost farm, including poetry readings and more. Tour the farm and enjoy historic readings and more.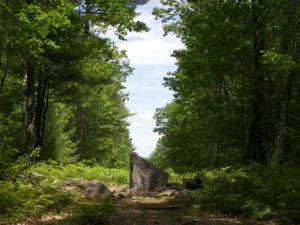 America's Stonehenge, located in Salem, NH is a structure built by… well, no one knows for sure. Thus is the allure of America's Stonehenge. It is believed to be over 4000 years old. Various inscriptions decorate the site. Educational tours and otherwise are available at America's Stonehenge as well.
The Canterbury Shaker Village is a non-profit museum dedicated to preserving the history of the Canterbury Shakers. With 25 restored original Shaker buildings, the village sits on 694 acres of forest with fields, garden trails, ponds, and more.
Got a great NH historic spot we missed? Let us know in the comments below!