Spring is just around the corner for New Hampshire, and we've been getting a super teaser these past few weeks. It's hard to remember we're still at the end of winter/beginning of spring with weather in the 70s and gorgeous sunny days. While we're not sad to see all the snow go, we have to remember that New England has a history of dumping "surprise" snow storms on us as late as mid-April.
That may be the case sometimes, but it's not too early to start thinking about outdoor activities. New Hampshire has a surplus of really great hiking trails, but there are some super special areas with all kinds of wonderful urban nature reclaimed hiking treasures you can find and explore. Let's take a look:
Madame Sherri's Castle Ruins in West Chesterfield, NH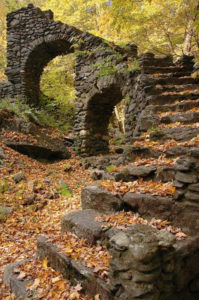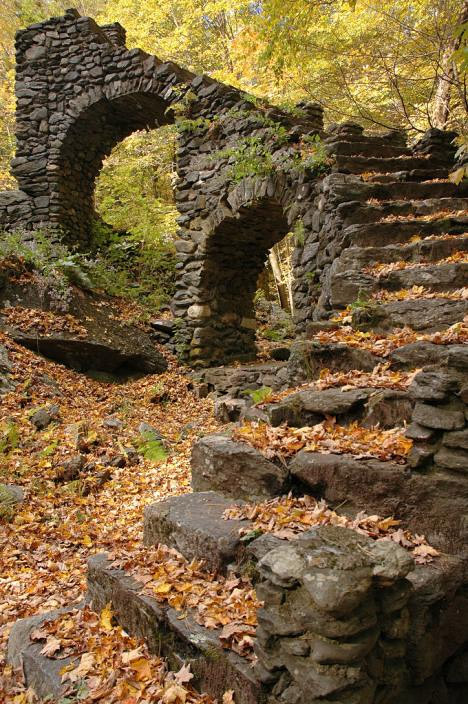 This location in Chesterfield, NH is magical. It's the site of a castle that is in ruins and overtaken by nature. The original structure burned down in 1962, but the site is a beautiful treasure at the end of a hike through the woods. It's also a great photo op for photographers and models alike.
Bemis Granite Quarry in Harts Location, NH
This location is the site of a granite quarry that was abandoned in the 19th century. You can explore by the river side the giant slabs of rock that is being reclaimed by the forest. This is also a wonderful photo op around cut granite slabs and a lovely lush green forest.
Winnipesaukee River Bridge in Franklin, NH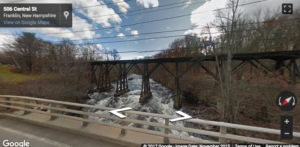 This bridge is a beautiful, abandoned timber stringer bridge that is closed to all traffic, but is still wonderful to look at. Nature is slowly retaking this bridge, and you can see some fantastic views of it from Google Maps even from the existing drivable bridge. If you're in Franklin NH, don't forget this nature reclaimed spot!
Abandoned Train Car in Bartlett, NH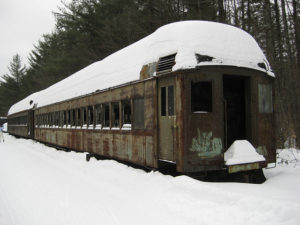 This train car is eerily beautiful. Many people seek out this destination to explore the creepy remnants of these broken down rail cars that somehow ended up in the forest. It is said that these rail cars were purchased by the Conway Scenic Railway in the 1990s and subsequently forgotten.
Do you have some of your own nature reclaimed amazing hiking spots in NH you want to share with us? Let us know in the comments below! Happy hiking!