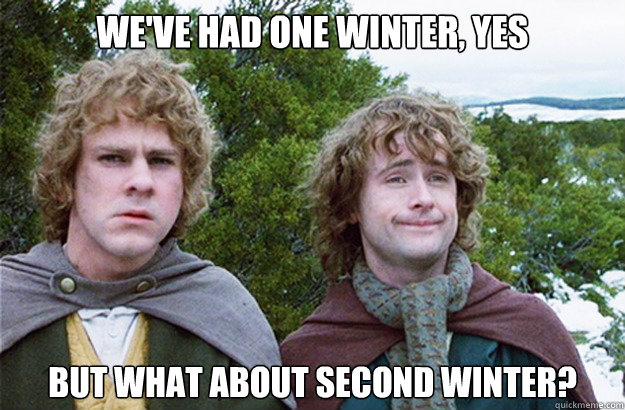 Here it is. We've gotten a second winter this year. Looks like it's not letting up, either. It definitely seems like that groundhog is laughing at us.
It's hard to believe that about a week ago we were enjoying some nice balmy sixty and seventy degree weather. Everyone was walking around in their short sleeves without coats, birds were singing, even the plants were confused, starting to sprout out of the ground. And we thought spring was coming early!



Boy were we wrong. But this isn't the first time. Anyone remember a few years back in April when we got a major snowstorm (winter's last jeering laugh at us) in mid-April? I do! I remember parking my car overnight at a gas station and calling for a ride because I couldn't get it up the slick hills of Litchfield.
Be wary – we're supposed to be getting more snow this weekend, as well. How much more do you think winter will thrash us? This last storm was full of the wet, heavy snow that turns to cement overnight. Plus there was a LOT of it if you live in an area in New Hampshire most affected. I was reading all kinds of things about people getting stuck in snow and even devastating snow blower accidents all over Facebook.
Getting up in the morning to realize all your hard work in shoveling your driveway JUST to realize that you were plowed in overnight has you scratching your head and frustrated as well. But I did learn something this snowstorm! And that's how to shovel your driveway so you DON'T get plowed back in. Thanks, YouTube!
Better than that, though, I love reading about the camaraderie in New Hampshire. Snow plow drivers helping to get people unstuck. Police, the national guard, and the DOT banding together to get a child in need of a heart transplant to the hospital during the storm. People bringing the fire department, police, and tireless snowplow drivers pizza and food as a token of their appreciation for the long, endless shifts they pulled in clearing the roads. I love the funny videos of people shoveling in dinosaur costumes and cute videos of "rescue" daschunds trying to plow.
Second winter might not yet be over, but let's hear about your winter stories so far. What are you favorite tales from this last blizzard? What are you looking forward to in the spring? Leave a comment below or let us know on Facebook!