Moving to New Hampshire soon? Here are a few things you should know if you don't already!
1. "Wicked" Isn't a Bad Thing

This basically goes for any portion of New England, but "wicked" is a prevalent slang term in New Hampshire. When something is "wicked awesome", it isn't a bad thing. It's super easy (maybe even wicked easy?) to get sucked into saying "wicked" yourself. That's alright, though, adopting your new region's terminology is just part of fitting in.
2. New Hampshire is not a right-to-work state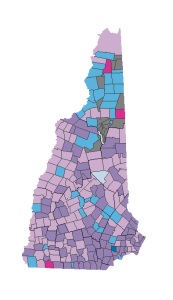 Right-to-work is a highly debated law that is still in effect in many parts of the country. New Hampshire is not currently one of those states. What that means is that in right-to-work states, unions are sparse or nonexistent, and those that do exist have been in existence for a very long time. It also means that an employer has the right to terminate your employment at any point, for any reason, without any justification or reason to give to you. This can mean many other things as well, and may be worth reading more about. NH has not currently joined in on that fad, but it is an issue that is contested almost yearly.
3. New Hampshire is a swing state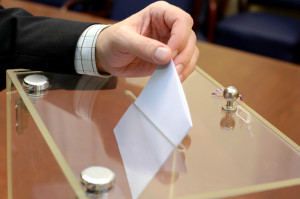 Ah, being a swing state comes with a heavy burden. What is a swing state? That means that NH isn't decidedly republican or democrat, so can fall either way in an election. This makes politics very heated, and can mean seeing endless smear ads on television, targeted ads on the internet, and many, many visits from potential candidates and current politicians. It can even come down to unexpected traffic if the president is in town and you didn't know. The most important thing to remember here is to register to vote and make sure you vote in each and every election. Keeping up with politics in New Hampshire shouldn't be too hard — as long as you have some friends on Facebook who are in NH, you'll most likely be kept in the loop.
4. No income tax, sales tax = higher property tax
Woo hoo! No income taxes! No sales taxes! Live free or die, man! But those missing dollars have to be made up somewhere, and they can usually be seen in the way of property taxes. Property taxes can be twice or even quadruple that of border state Massachusetts' property tax, depending on where you live. If you're moving to a highly industrialized area, expect lower property tax rates, but not as low as Massachusetts.
5. Things that are not illegal in New Hampshire:
Fireworks

Riding in the back of a pickup truck

Open carrying of a firearm

Not wearing your seatbelt (as long as you're 18+)
Some other things that are legal in NH (and a few other places) worth noting:
Driving barefoot

Defacing money

Removing the tag from a mattress

Going topless (male and female)
6. Many independently owned businesses are closed on Mondays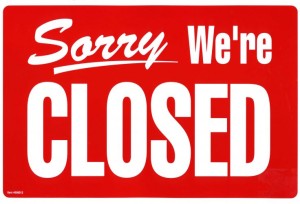 Don't learn this the hard way! When moving to New Hampshire, lots of people don't know it is a "thing" for businesses to be closed on Mondays. Many small and independently owned businesses are, in fact, closed on Mondays. So before you make the trip down to your favorite shop, make sure you check with your shop's website, or even just with Google to make sure they're open, just to save you the aggravation and time.
7. No sales tax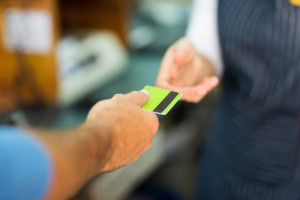 Whu-What? As I mentioned above, New Hampshire doesn't have sales tax. This is great if you're buying… well, basically anything, because then you don't have to pay pesky sales taxes. Even if you're purchasing online, that means that thing you wanted that is $9.99 is *really* $9.99, not $9.99 *plus sales tax*. This makes calculating whether that crumpled ten in your pocket can pay for that thing you really really want super easy.
Are you an NH native? What else should people know before they move here? If you're considering a move, what do you want to know?