Moving during the winter can be daunting and even dangerous! You may want to keep in mind these five things when starting your winter move.
1. Make sure your moving path is clear of snow and ice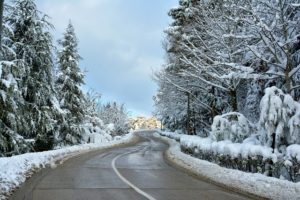 If it's snowing out, you're going to want to make sure your paths are clear as much as you possibly can. If you don't have snow but there's the possibility it could snow, make sure you lay down salt and sand before in the off chance it may snow on moving day. Make sure to salt and sand any extra ice or snow that's in your way as well. Nothing is worse than working hard and falling on your butt!
2. Check the weather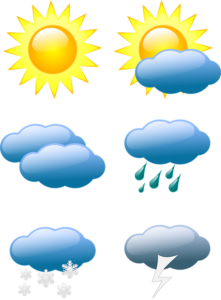 Make sure you're prepared for snow, ice, sleet, freezing rain, or other conditions other than warm, bright, sunny weather. You may want to change your move date a day forward or backwards depending on what you might find.
3. Wear gloves
You don't realize how exposed your hands and fingers are until you're constantly carrying items and boxes from inside the house into single digit temperatures outside. You'll be doing a lot of moving outside the home, so make sure to keep your digits well insulated with gloves or mittens!
4. Keep the car warm
If you're making multiple trips you're going to want to remember to make the cabin warm for you, too. If you have any pets you're bringing over, you want to make sure they're not freezing either. Keep the moving truck, van, or car warm while you're loading up.
5. Protect your things from water
You may forget sometimes that snow is just frozen water, but you'll remember very quickly when you put a cardboard box down in the snow and then load it into your car. You're going to want to keep cardboard boxes from touching snow or ice so it doesn't sog out the bottom of the box and make the weight-holding bottom of the box potentially collapse.
Have any more tips you want to share? Let us know in the comments below!