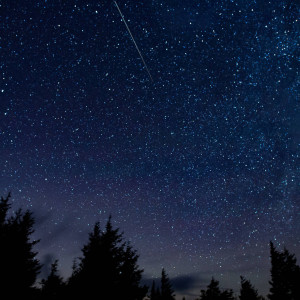 There's a pretty big chance that you saw the eclipse the past couple of days or definitely heard about it on social media. Here in New Hampshire, we didn't really get a great viewing experience not being in the path of totality, but we did get to see a partial eclipse and some cool shadows.
However, eclipse viewing and cool solar events like that can get people excited to see other celestial events. We've posted calendars of celestial events before, so let's go ahead and dive right into some cool celestial events happening the rest of this year that New Hampshire folks can enjoy!

September 5th, 2017
Neptune at Opposition
Neptune will be at its closest approach to Earth making for a great opportunity for observation and photography! It will appear like a tiny blue dot on most telescopes due to how far away from Earth it is. Still cool!
October 8th, 2017
Draconids Meteor Shower
This meteor shower runs October 6th through 10th, but will peak the night of the 8th. There will also be a full moon this night unfortunately, so you will only be able to see the brightest streaking meteors. Just be patient and watch the skies radiating from constellation Draco.
October 21st and 22nd, 2017
Orionids Meteor Shower
This shower runs October 2nd through to November 7th, but will peak on the 21st and 22nd. It can produce up to 20 meteors per hour at its peak. Take a look at the sky the night of the 21st in the early morning of the 22nd and you'll be sure to catch some radiating from the constellation Orion!
December 13th and 14th, 2017
Geminids Meteor Shower
This is the one you want to look out for! It runs December 7th through 17th, but peaks on the 13th and 14th, where you can see up to 120 meteors per hour – and they're multicolored! Take a look at the sky from a dark location after midnight. They will radiate from the constellation Gemini.
Did we miss one? Let us know in the comments below!