We know that moving from one home to the next can be incredibly difficult and stressful. But what about moving a business? It can be equally as difficult, stressful, and time consuming — maybe even more so depending on the kind of business and what you're doing. There are a few basic tips that might be necessary for you to keep your sanity — and your business reputation — during your move.
1. Make sure everyone in your company knows when moving day is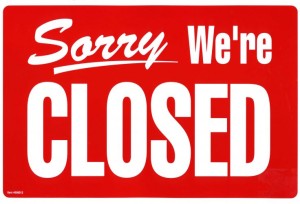 Make sure no one is left out of the loop. Whether this means sending out multiple emails, making a calendar event, or something of the sort you need to make sure that everyone knows when you're moving — even if you have to be a nag about it. You don't want employees showing up to the wrong place and wasting valuable working time, for one, or causing confusion amongst staff for shipments or otherwise.

2. Move your phone number
You spent a long time building a reputation, clients, and otherwise with the phone number you have. If there's any way that you can keep your phone number, do everything you can to keep it. Keeping your business and branding whole and intact while you move is extremely important.
3. Change your address online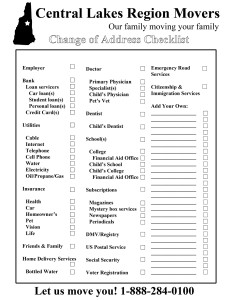 This is important too! If you have a storefront or you offer businesses off the street to customers, you need to make sure that your address is current both with the post office as well as with Google, Yelp, Angie's List, Facebook, LinkedIN, and anywhere else you may have a listing. Don't sacrifice potential customers just because you don't think you have a few moments to update all of your contact information — there are companies out there that can do all of that for you with a couple of bucks and a few clicks of the mouse.
4. Tell community partners, current customers or clients, friends, and more that you're moving
This one's easy. You can send out emails with the new address and when you plan on moving, if you're going to be closed or what will end up happening. Try to stymie any confusion before it happens by scheduling an update with your marketing newsletters with the date of the move or by sending out a mass email.
5. Update any paid campaigns that may include your address
If you pay for marketing such as advertising through a local newspaper or otherwise, make sure you update any pertinent contact info on those marketing campaigns so you aren't sending people to an incorrect address or even phone number.
6. Update marketing materials with the new address
If you have a business, chances are at least you have a business card. Make sure you update your address on those business cards and get new ones immediately. Make sure you toss out the old ones too, to avoid any confusion.
Did we miss anything? Let us know in the comments below!