October means fall colors, but it also means the spooky fun of Halloween. Here are few places you can visit in New Hampshire that are eerie, haunted, or unusual.
Madame Sherri's Castle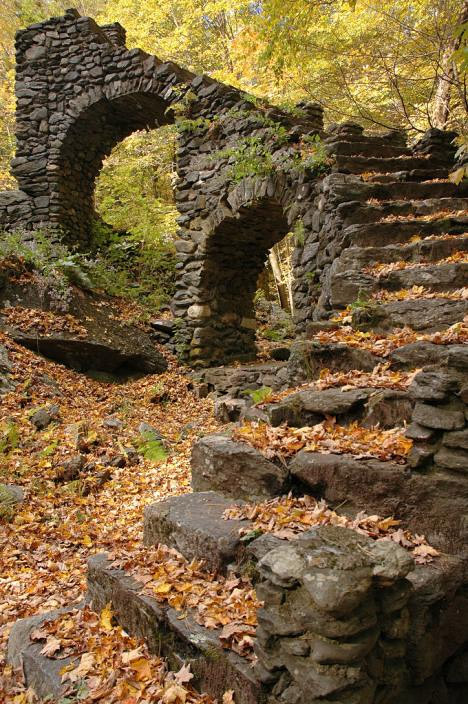 Madame Sherri's made our list of Nature Reclaimed Spots in NH, but did you know it's also considered haunted. Madame Sherri was an eccentric Broadway costume designer in the mid-1900s. Known for her exotic parties and pet monkey, she built a "castle" in the middle of the forest in Chesterfield, NH. The castle was destroyed by fire in the 1960s and only the staircase remains. The Madame has reportedly been seen descending the staircase and vanishing at the bottom. Regardless of whether you see a ghost or not, with the fall leaves and ruined arches it makes a spooky backdrop for great Halloween photos. Learn more abou Madame Sherri's Castle on the Chesterfield Outdoors website.
Gilson Road Cemetery
Nashua, New Hampshire
Cemeteries can be one of the spookiest places around, and Gilson Road Cemetery in Nashua is said to be one of the most haunted places in the state. Ghostly voices and apparitions have been seen, as well as mysterious lights on gravestones.

Monson Center
Abandoned in 1770, the town of Monson Center is a true ghost town. It is a favorite destination for ghost hunters with crumbling walls and old building foundations. If you do not see a ghost, you might spot a blue heron or beaver. There are observation benches by a large beaver pond to relax and enjoy nature. Learn more about Monson Center at the forest society website.
Omni Mount Washington Resort
Formerly known simply as the Mount Washington Hotel, Omni Mount Washington Resort is a great spot if you are looking for a little relaxation with your haunting. Built in 1902 by Joseph Stickney, his wife, Carolyn supposedly still roams the halls. Her private suite was Room 314, and guests have reported seeing a woman matching her description standing on the balcony or traveling down the hotel stairs. It is a favorite spot for ghost hunters and investigators of the paranormal to visit. Learn more about Omni Mount Washington Resort on their website!
Fright Kingdom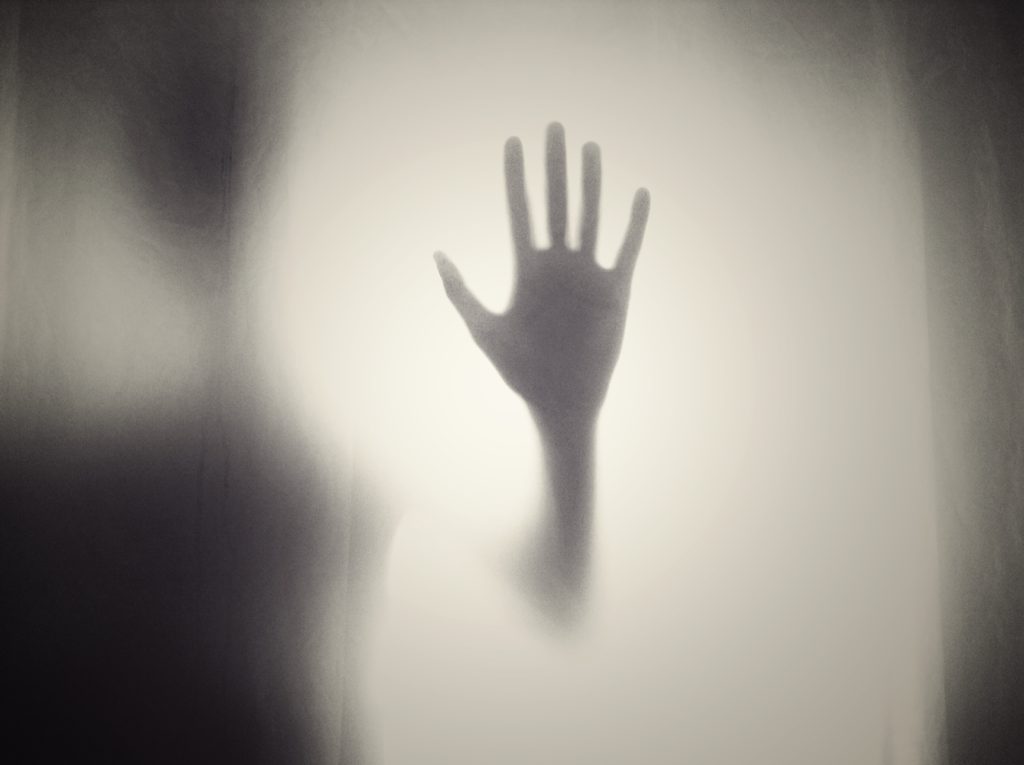 Nashua, NH
If you do not want to leave your spooky experience to chance, Fright Kingdom is the largest indoor haunted attraction in New England. With three indoor haunted houses, live actors, and photo opportunities outside, you are guaranteed to scream at least once. The owners are known for their collection of vintage props and displays from historical haunted houses. Tickets must be purchased in advance from their website. Learn more on the Fright Kingdom website!