You are organizing and packing up your belongings for the big move and can't help but think "What is all this stuff?" You aren't alone, in fact minimalism, the new movement where "less is more" is taking over the beauty, technology, and home design industries with force.
Why is minimalism trending now?
Minimalism promotes a simpler way of living by consuming less and being more creative with your space. For many people, now seems like the perfect time to practice minimalism. With global warming on everyone's mind, people are searching for ways to reduce their carbon footprint and consuming less is a great first step! For millennials, a generation with some of the highest debt seen in recent history, this trend hits a bit closer to home. What better way to save money than to be more intentional about what you are spending it on? And finally, much of our culture is becoming more mobilized or less settled, so having an excess of stuff only gets in the way of these newly desired lifestyles.
So what does this have to do with moving?
The goal of minimalism is to foster a space, usually a living space, where you think clearer, have less distractions, and focus on what is most important to you. At the beginning of a move most people take the opportunity to decide what stays and what goes, amplify this process and you begin to arrive at minimalism. Organizing and categorizing all of your belongings before a move or during a move is the perfect time to really think about what you need, what you want, and what is just stuff that you have collected over the years. Moving time is a great time to dig deep and rethink your daily interactions with your possessions.
Becoming a minimalist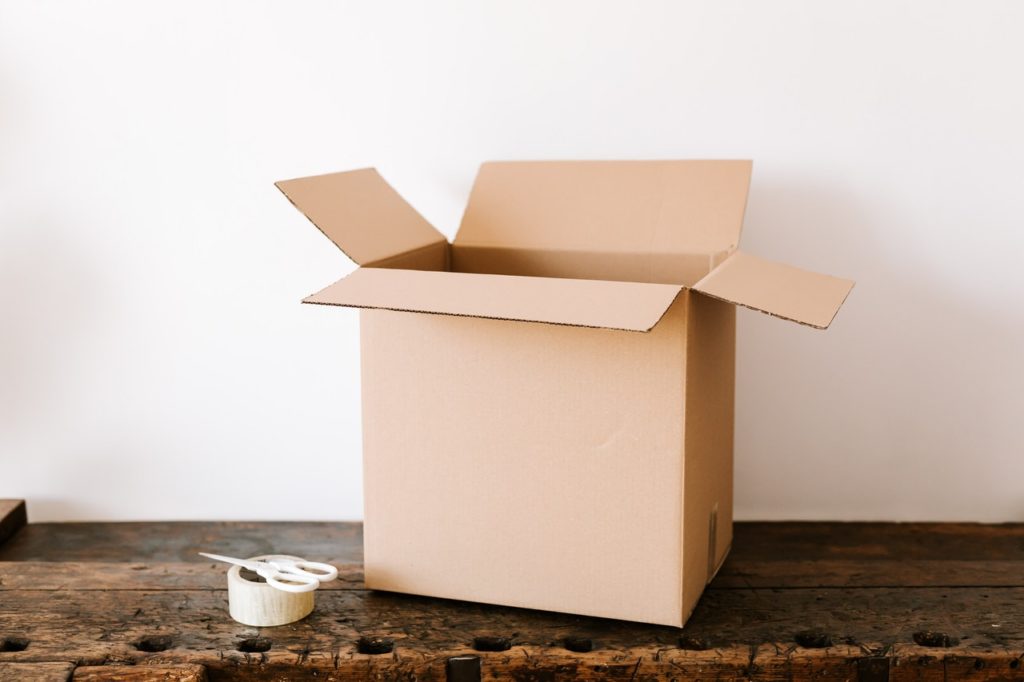 You have decided you want to hop on the bandwagon: to minimalism we go! Let's start with your move. Before you put anything into boxes, look around and pull out everything that you know can go. Think trinkets, old cards, the junk drawer (yikes), all the stuff you hide away when guests visit. The next step is to evaluate the stuff you actually use and toss what you don't. That gifted coffee mug heater that you haven't touched in years can probably go. Seasonal items get a pass here, but if it's a sweater you haven't used in three winters, we think you could probably say goodbye. If the items you're planning to get rid of are in usable condition, you can donate to a local charity or donation center.
The big pack
Now that you have sent all of the unused and unwanted items into the abyss, it's time to start organizing for your move. minimalism likes categories, so start to categorize your belongings in a way that makes sense to you. Categorizing by room usually works best and is perfect for a move, where you can unload categorized boxes into their appropriate rooms. You can take this opportunity to declutter even further by looking at each category as a whole. Get rid of duplicates, scale down your spoon collection, and do you need that many butter knives? Check your closet – can you get rid of anything there?
You've arrived at the hardest part, the sentimental box. But this is good! This is at the heart of minimalism, realizing what means most to you. Usually these boxes are full of pictures, letters, and childhood drawings. Decide if there is anything there that really doesn't have as much sentimental value attached to it as you had once thought. It may be hard and take more than one try, but in the end you will end up with stuff that really means something to you.
Beginning a lifestyle
Everything is packed into boxes ready for the move besides the few essentials you need for your day to day. Start living minimalist! This is your last chance to evaluate what you don't use or need before the moving trucks arrive so take this time to see how it feels and maybe even downsize more. Remember to stay on track. How does it feel knowing everything in those boxes is stuff that you are ready to bring to your new home?
Now let's get those boxes loaded so you can start your new lifestyle in your next home, give us a call. We are a family-owned and operated moving company out of Belmont, NH that offers flexibility during your move to help you do what's best for you. If you're moving, we'd love to help out. Contact us today to get started!