Buyer Beware – Or rather, Seller beware!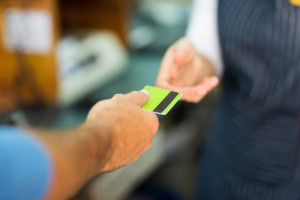 Moving, often times, starts with trying to lighten your load. There's no point in lugging around a bunch of stuff you never use. A lot of people have yard sales or donate items to charity, but many others still have a lot of items to get rid of. Many people turn to selling online to get rid of high ticket items or some of the more cumbersome pieces.

Craigslist is a great place to get rid of things you don't want, either for free or for maybe a little bit of money. The only problem is that scams can run rampant. It's easy to be caught in a scam, to be out your item, to be out money, or to be out of both! Keep an eye out for these common scams when trying to sell online.
Trading
While not necessarily a "scam", many people will often try to trade you for items of lesser value or that you don't necessarily want. Sometimes you can mitigate these questions by saying in your ad "NO TRADES", but it's not going to catch them all. Keep an eye out though — someone might want to actually trade you something you may want!
The Check Sending Scam
This one is the most prevalent with selling online. What happens is you list an item for a set price, an individual contacts you and wants to purchase your item. The thing is that the person is not anywhere close to you. They claim they will send you a check that will cover the cost of the item as well as the cost of shipping.
What happens is the person will send you a large check for your item. You will deposit the check, and as a courtesy, your bank will make the funds available for you to use almost immediately or in the next day. You then use the funds to send the item to the person, and the person requests any excess funds back. You send them the item and a check, and then… Well, the check turns out to be bogus after the bank finally gets to check it and try to collect funds (which can take up to a whole week). The bank bounces the check, you're out money, and you're also out your item!
The biggest thing to note is that if anyone wants to send you MORE money than the item is worth — it's a scam. To mitigate this, don't accept any checks from any banks that you can't drive to so you can verify its validity. Or, even better, accept cash only. If the person really wants it, they'll find a way to get you your money — and real money at that.
Tips to avoid being a victim of fraud:
Never wire money to anyone you don't know
Deal only with local individuals
Be wary if anyone wants to use any sort of escrow service — this includes PayPal
Don't give out any personal or financial information such as account numbers
Have anything to add? Let us know in the comments below!