Ready for your 2016 cleanup?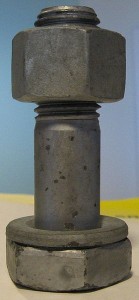 2016 is quickly approaching. It's difficult to believe that 2015 is almost over. It went by in such a blink. So let's talk about New Year's resolutions.
Most people like to make resolutions such as: this year, I'm going to seriously start exercising and getting in shape! How many times have you made that resolution to yourself? We know we have. Or perhaps your resolution is eating healthier… Bah, as soon as we see cake we're breaking that one.

So let's start small, shall we? Let's make a resolution to start getting rid of all the junk that we tend to bring with us from place to place. A 2016 cleanup, if you will. We don't know about you, but we have a tendency to think, "well, maybe SOMETIME I will use this screw. I don't know when, but its time will come" and then throw it in a box or a drawer somewhere. We have a whole drawer dedicated to random receipts, papers, and things like chip clips and bread ties.
Here's an idea: Make some boxes. You can label them, if you like, but place a bunch of stuff you have in a box, such as all the things in the junk drawer mentioned above. Your 2016 cleanup will start there. Once you put it all in a box, put it somewhere out of the way, like in a closet, basement, storage room, or under a cabinet. If you don't access that box for six months… Just throw it out!
The key thing is though you absolutely CANNOT peek into the box before you throw it out, or else you'll negate the process and start "saving" things you might find useful. This is just one tip we're hoping to deliver among many to help jump start an effective 2016 cleanup.
Got an idea? Share it with us in the comments below!